How to Defeat the Devil in Your Marriage: A Guide to Nurturing Your Bond
Marriage is a journey of companionship, but sometimes, it seems like a mysterious force is trying to pull you apart. Think of this force as the 'devil' in your marriage—it's the sum of all obstacles and challenges that threaten your harmony. Luckily, there's a blueprint to follow that can help you defeat this devil and come out stronger on the other side.
Understand the Devil in Disguise
Firstly, it's crucial to recognize what this 'devil' often represents: communication breakdowns, unmet expectations, or even external pressures. It might sneak in through a forgotten anniversary or through the stress of daily life. Therefore, understanding its many masks is the first step in conquering it.
Communication: Your Secret Weapon
Use communication as your secret weapon. When you talk openly and listen actively, you can resolve misunderstandings before they grow horns. Make it a habit to have daily check-ins with your partner, and you'll see how these little chats can cast away any brewing storms.
Build an Alliance of Trust
Creating a fortress of trust in your marriage makes it tough for the devil to find a way in. Be honest, be reliable, and most importantly, be there for each other. When trust is the foundation, even the trickiest of devils find it hard to penetrate.
United Front: Tackle Challenges Together
Moreover, facing challenges together can be your united front against any adversity. Whether it's financial stress, family issues, or personal insecurities, tackle them as a team. It's like standing back-to-back in a duel, covering all angles.
The Power of Forgiveness
In addition, harness the power of forgiveness. Holding onto grudges gives the devil a playground. Instead, learn to forgive. It's like clearing the weeds from your garden so the beautiful flowers can grow.
Reignite the Spark
Don't forget to keep the flame of your love burning. Organize regular date nights, surprise each other, and remember why you fell in love. This is like shining a light so bright that the shadows have nowhere to hide.
Seek Wisdom from Others
Sometimes, the best way to defeat a common enemy is to learn from others. This could mean reading books on marriage, attending workshops, or even seeking counsel from a professional. After all, even the greatest heroes have mentors.
Protect Your Marriage with Boundaries
Set boundaries to protect your relationship. This can include safeguarding your time together, limiting negative external influences, or deciding on mutual values. Think of boundaries like the walls of a castle, keeping the foes at bay.
Cultivate Patience and Understanding
Additionally, grow a garden of patience and understanding. Recognize that everyone has bad days and that the devil often strikes when we're weak. Support each other through these times, and you'll see how your patience can dissolve any tension.
Keep Faith in Each Other
Lastly, keep faith. Believe in your partner and in the strength of your bond. This faith acts as a shield, guarding your marriage against the arrows of doubt and fear.
Marriage is a beautiful alliance, and like any great tale, it comes with its dragons to slay. Remember, the 'devil' in your marriage doesn't stand a chance when you stand together, equipped with love, communication, and a steadfast commitment to each other. Face the challenges, big and small, with a brave heart, and you'll not just defeat the devil—you'll also fortify your union for all the adventures to come.
By adopting these strategies and maintaining a united front, you and your partner will not only defeat the 'devil' in your marriage, but you will also pave the way for a lifetime of love and understanding. Now, isn't that a story worth living?
Read Also: Marriage Husband hurting Wife quotes
Cherish the Journey, Not Just the Destination
Continuing on your quest to strengthen your marriage, always remember to cherish the journey, not just the destination. Every moment you spend working on your relationship is a brick in the fortress you are building together. It's the process of growing closer, of learning about each other's quirks and qualities, that truly fortifies your bond against any 'devil' that may come knocking.
Embrace Change with Open Arms
In addition, it's important to embrace change. Like the seasons, marriages change and evolve. Sometimes the 'devil' is simply the fear of this change. However, by welcoming new chapters with open arms, you and your partner can find excitement in the unknown rather than fear. It's like turning a page in your favorite book, eager to see what happens next.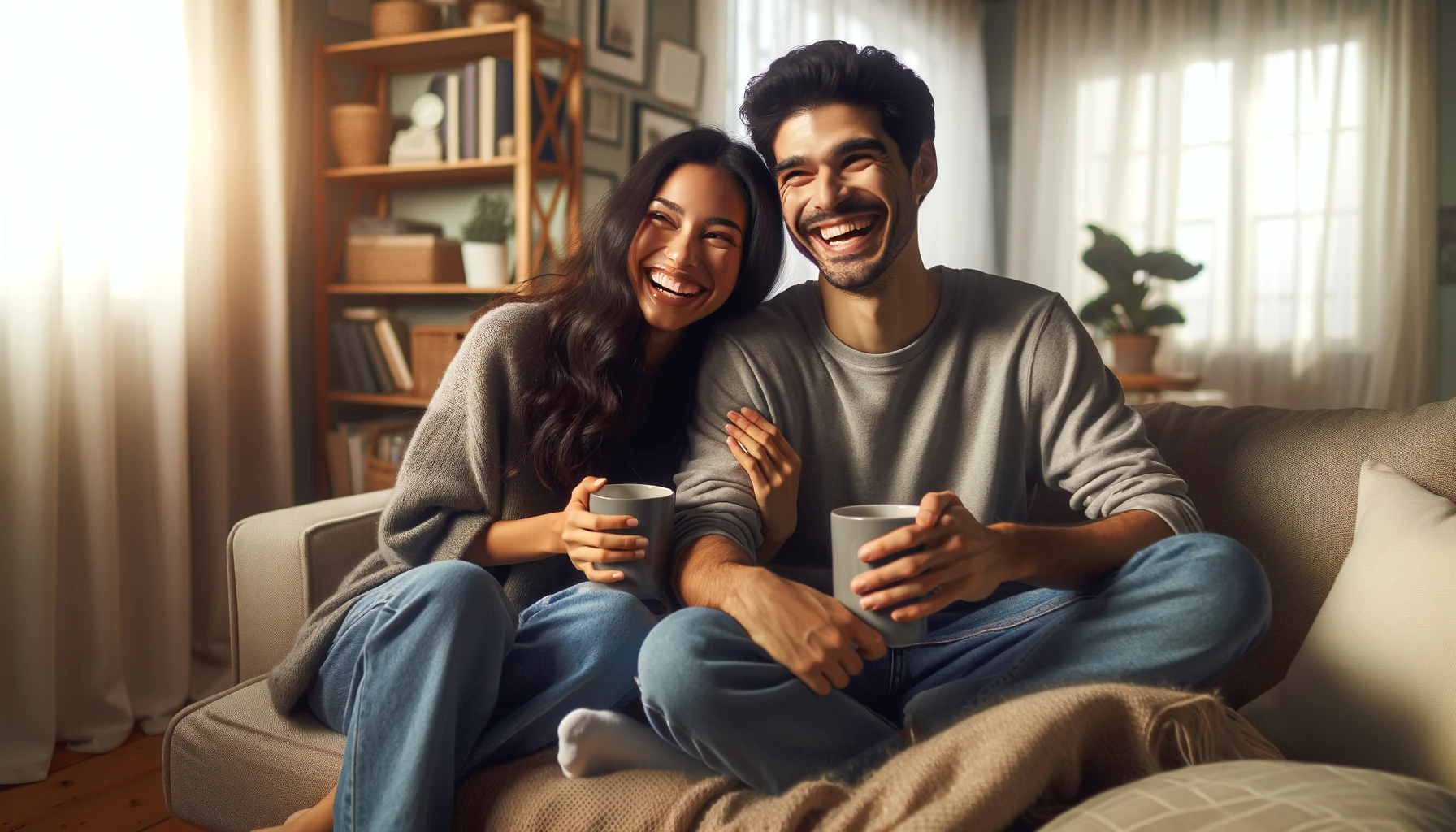 Make Time for Laughter
Also, make time for laughter. It's said that laughter is the best medicine, and this holds true in marriage as well. A shared joke or a silly dance in the kitchen can chase away any gloom. Picture laughter as sunlight; it brightens your home and keeps the shadows at bay.
Create a Tapestry of Shared Experiences
Creating a tapestry of shared experiences can also bind you together in ways that make your marriage resilient. From the adventures you embark upon to the quiet nights in, every shared experience is a thread in the tapestry that is uniquely yours. It's the collective memory of joy and overcoming adversity that can wrap around you like a warm blanket, keeping the cold out.
Nourish Your Marriage with Acts of Kindness
Furthermore, nourish your marriage with daily acts of kindness. Simple gestures like making your partner a cup of coffee or leaving them a love note are like water to a plant—they help love grow. These acts are the silent warriors that protect your relationship from neglect.
Balance Togetherness with Individuality
Balancing togetherness with individuality is also key. Remember that a strong marriage is made of two strong individuals. Support each other's dreams and passions. It's like allowing each other to breathe deeply; this way, you both can thrive.
Constantly Cultivate Your Connection
Lastly, constantly cultivate your connection. Like a gardener tends to their garden, so must you tend to your marriage. Check-in on each other's needs and dreams. Encourage growth in each other, and watch as your marriage blossoms. Every act of nurturing is a victory over the 'devil' that seeks to undermine your connection.
As you continue on the path of defeating the 'devil' in your marriage, remember that every couple's journey is unique. There may be days when it seems like the shadows are winning, but together, with perseverance and love, you will find the light. Your marriage, with its ups and downs, is a beautiful testament to the strength of human connection. It's a story that you write together, day by day, with each act of kindness, each moment of understanding, and each battle faced side by side.
conclusion
In conclusion, defeating the 'devil' in your marriage isn't about engaging in an epic battle but about nurturing your relationship through the daily acts of love, respect, and mutual support. Keep these strategies in your heart, and you'll find that the 'devil' doesn't stand a chance against the power of a united, loving partnership.