Introduction: Exploring the Reach of Walkie Talkies
Do walkie talkies work internationally? It's a question that sparks the curiosity of travelers and global adventurers alike. In this comprehensive guide, we'll walk you through the essentials of using walkie talkies across borders, ensuring you stay connected, no matter where in the world you might find yourself.
The Basics of Walkie Talkie Operation
Before we dive internationally, let's understand how walkie talkies work. These handheld devices communicate via radio frequencies and are widely used for short-distance communication. But, when it comes to crossing countries, things get a tad more complex.
Frequency Regulations and International Use
Each country has its regulations regarding radio frequency use. Therefore, a walkie talkie purchased in one country may not be compatible or legal in another due to these varying frequency laws.
The Power of Walkie Talkies and Distance
Walkie talkies have different ranges. While some cover just a few miles, others can reach significantly further, although none can naturally span continents.
The International Scene: Can Walkie Talkies Keep Up?
So, do walkie talkies work internationally? The answer is not straightforward. Typically, standard walkie talkies are not designed for international use due to range limitations and frequency regulations.
Overcoming Distance: The Role of Repeaters
Repeaters can extend the range of walkie talkies by receiving a signal and retransmitting it. However, they're still bound by local regulations, making international communication challenging.
Satellite Walkie Talkies: A Global Solution
Alternatively, satellite walkie talkies bypass the range issue by using satellite technology, allowing for broader communication capabilities that could potentially work internationally.
Read Also: 3 Helpful Tips for Choosing the Right International Branding Agency
Legal Considerations When Travelling with Walkie Talkies
Always research and comply with local laws regarding walkie talkie use to avoid penalties or confiscation.
Licensing: A Key Factor in International Walkie Talkie Use
Some nations require users to hold a license to operate walkie talkies, so it's essential to check these requirements beforehand.
Customizing Frequencies for Legal Compliance
Modifying device frequencies to match local regulations can be a solution, but it requires technical expertise and may not always be feasible.
Practical Tips for International Walkie Talkie Use
If you plan to use walkie talkies internationally, consider the following practical tips:
Research local regulations
Consider satellite options for broader coverage
Check for licensing requirements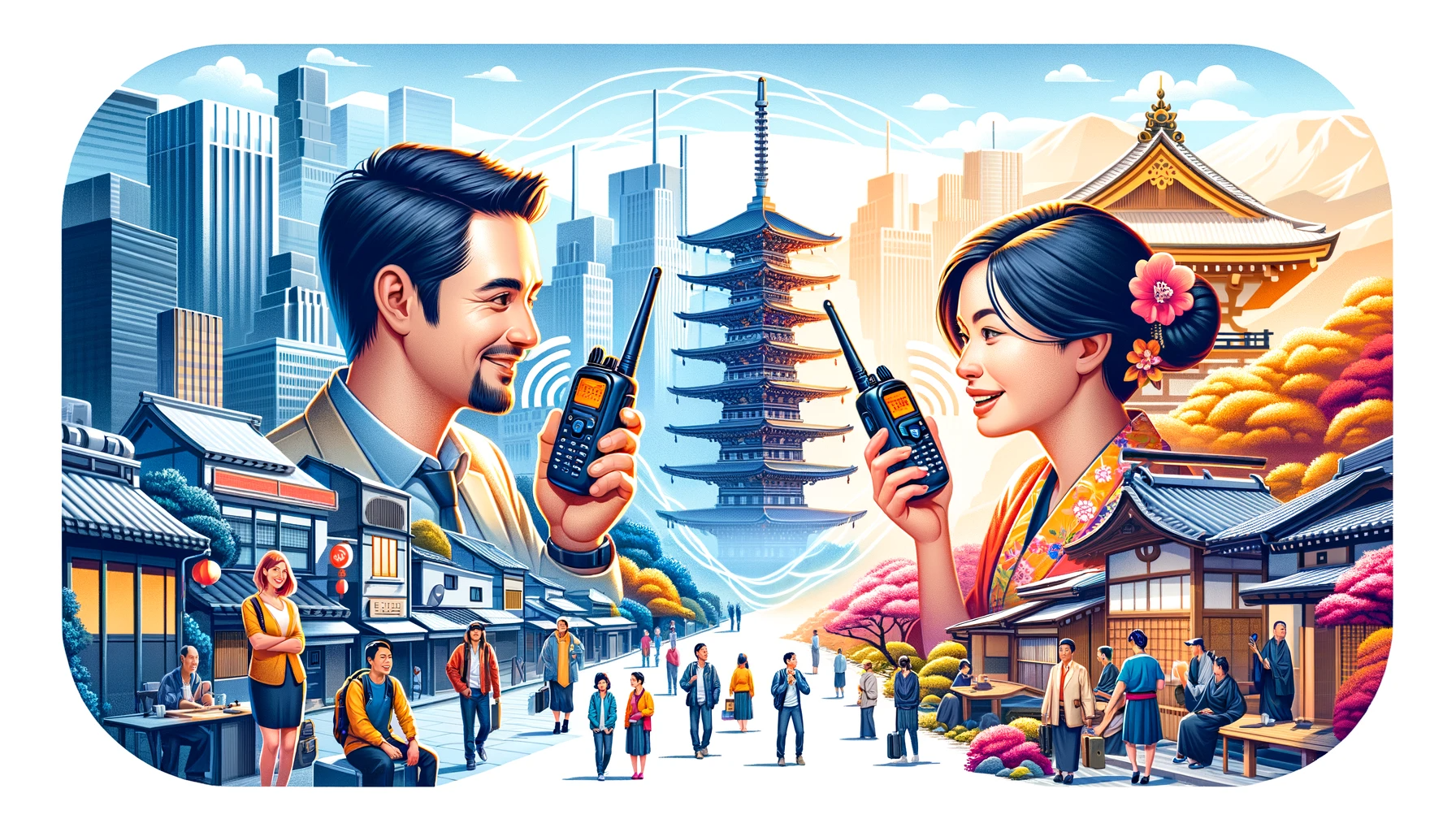 Innovations in Walkie Talkie Technology for International Use
Technological advancements have brought us closer to overcoming the hurdle of international communication with walkie talkies. Let's explore these innovations and how they could change the game.
Digital Walkie Talkies and the Internet
Digital walkie talkies can connect to the internet, offering a potential workaround for international communication. This innovation merges traditional radio with modern technology, allowing for a broader reach.
The Emergence of Walkie Talkie Apps
There's also a rise in walkie talkie apps for smartphones that utilize the internet to mimic traditional devices. While not true walkie talkies, these apps provide a similar push-to-talk experience on a global scale.
Read Also: Things to Consider While Choosing International Cryogenic Shipping
The Future of Walkie Talkies in Global Communication
As technology progresses, the possibility of truly international walkie talkie communication becomes more tangible. With ongoing research and development, we might soon see devices that offer worldwide communication without a hitch.
The Role of Regulations in the Future
Regulatory bodies might develop standardized international frequencies specifically for walkie talkie use. This would pave the way for devices that can be used globally without legal concerns.
The Environmental Impact of International Walkie Talkies
Manufacturers are also considering the environmental impact of walkie talkies. Future devices may be more energy-efficient and utilize greener technology, which is particularly important for users conscious of their ecological footprint.
Choosing the Right Walkie Talkie for International Travel
If you're planning to travel and need reliable communication, selecting the right device is crucial. Here are factors to consider:
Opt for a device with international capabilities, like satellite walkie talkies.
Ensure the device can be easily adapted to local regulations.
Look for walkie talkies with digital capabilities for enhanced functionality.
Conclusion: The World at Your Fingertips with Walkie Talkies
The question, "Do walkie talkies work internationally?" opens up a dialogue about the intersection of communication, technology, and regulation. While there are obstacles, the future looks promising for those seeking to stay connected globally with walkie talkies. Keep an eye on technological advances and always be prepared to adapt to local laws for a seamless communication experience.
With careful planning and the right equipment, walkie talkies can indeed become a reliable companion for international communication. Safe travels and clear channels to you, wherever you may roam!