A literature review is an evaluation of scholarly articles on a particular topic. It gives you an overview of existing knowledge and allows you to find practical ideas, methodologies, and gaps in available research.
Learning how to write a literature review successfully is a vital skill for academic and possibly professional success. The ability to summarise and synthesise earlier research relevant to a particular issue indicates a solid grasp of accessible knowledge for a topic and aids in learning.
Although literature reviews are essential for academic success, they are frequently misinterpreted and undeveloped. This article is meant to give undergraduate and graduate students skills and insights on building or improving their abilities in writing a literature review.
Utilising distinctive publications (such as journals and articles), critically examining them, and describing your findings are all part of writing a literature review. There are five essential steps:
Look for related literature.
Sources should be evaluated.
Determine themes, arguments, and gaps
Create a structure.
Compose a literature review.
A competent literature review examines, synthesises, and critically assesses sources to provide a comprehensive analysis of the state of knowledge about the topic.
Why is it essential to write a literature review?
A literature review is essential in creating and completing a research project. They give access to the academic debate surrounding the planned study's issue. The researcher can share information about the subject by participating in this intellectual exercise. The literature review serves as a springboard for future research by laying forth a clearly reasoned thesis based on a thorough comprehension of the topic's present state of knowledge.
To contextualise your study within current knowledge, you will need to do a literature review while writing a thesis, proposal, or research paper. The literature review allows you to:
Demonstrate your knowledge of the issue and scholarly background.
Create a theoretical foundation as well as a technique for your study.
Consider your position with respect to other researchers and theories.
Demonstrate how your study fills a need or contributes to a discussion.
The material will change significantly in each situation, but the technique of performing a literature study is the same. Writing literature reviews is a very crucial skill to have if you intend to apply to graduate school or work in research.
Literature review writing in a dissertation or thesis can sometimes seem hectic; students struggle to meet the deadline while also covering the document with effective and prospective content. To overcome this hurdle, we can see a lot of literature review writing services that can provide you with engaging content for your research.
One of the most credible sources that we could identify among them is Research Prospect, a trusted and progressive writing service that can help you receive outstanding results. They house expert and skilled writers relating to every field who can guide you or craft the whole document in case you reach out to them.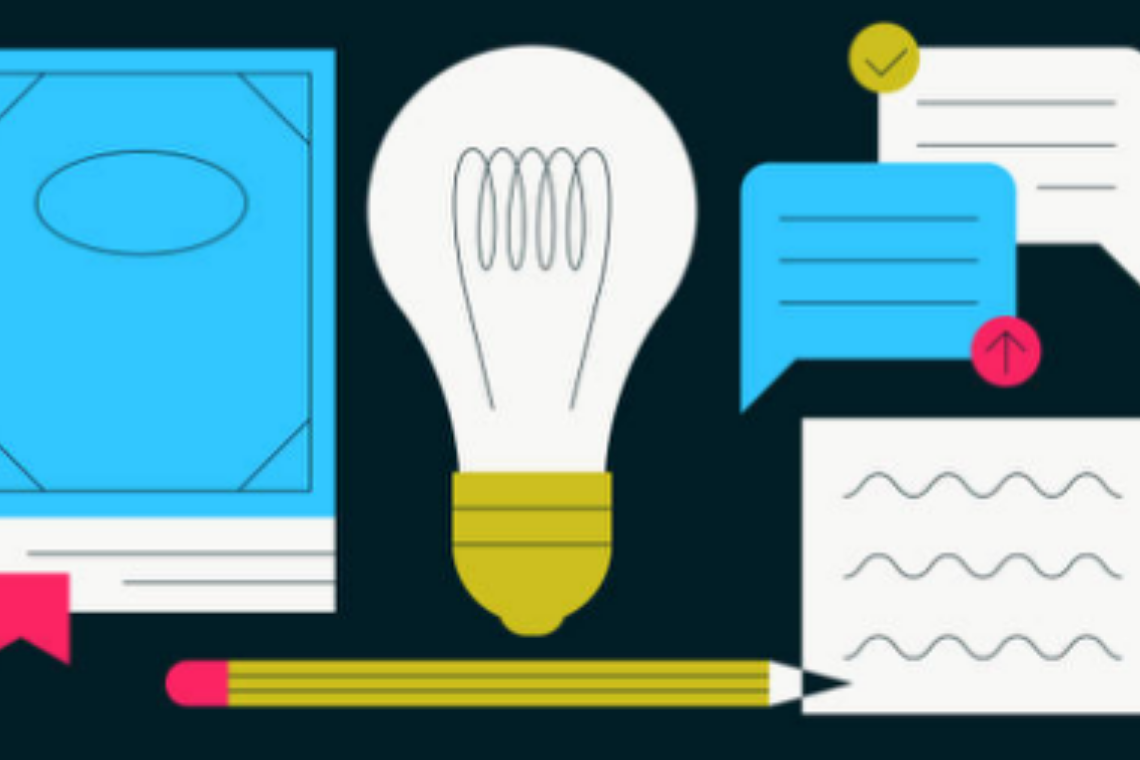 Begin by searching for relevant material
Before looking for literature, you should have a well-defined topic in mind.
If you are preparing a dissertation or research report, you will look for literature relevant to your study topic and questions.
If you are composing a literature review as a stand-alone project, you must select a focus and formulate a primary question to guide your research. Unlike a dissertation research topic, this one must be answered without collecting original data. You should answer it based only on examining already published materials.
Broaden your research horizon
You've been pondering your research question for days, if not weeks. Inna nutshell, it is conceivable that your thinking is overly restricted. You could have set rigorous conceptual boundaries around your research question. Consequently, you might be unable to view additional study fields that are important to your work, even if they do not directly relate.
If you extend your search, you could find relevant material to support the hypothetical research topic.
Use the right keywords.
Start by compiling a list of keywords relevant to your research issue. Incorporate a list of synonyms and similar phrases for each of the primary topics or variables you're engaged in. You may add new terms to this list if you come across new terms throughout your literature search.
Search relevant sources
Begin your search for sources using your keywords. The following databases or sources are useful for searching for journals and articles:
The catalogue of your university's library
Google Scholar, JSTOR, and EBSCO
Read the abstract to see if an article is related to your query. When locating a helpful book or article, look through the bibliography to identify other sources.
Take notice of repeated citations to discover the essential articles on your topic. If you notice that the same authors, publications, or articles keep surfacing in your readings, make a point of seeking them out.
Evaluate and choose the relevant resources
You won't be able to interpret everything that has been published on the subject, so you'll have to decide which publications are most relevant to your inquiries.
Ensure that the sources you utilise are reliable and that you have studied any landmark studies and key theories in your field of study.
Google Scholar can tell you how many times a publication has been cited—a high citation count indicates that the piece has been influential in the subject and should undoubtedly be included in your literature study.
Your subject and discipline will determine the extent of your evaluation: in the sciences, you would often just study contemporary literature, but in the arts, you may take a longer historical perspective.
While reading, you should also start writing. Make notes that you may include in the content of your literature review afterwards.
It is critical to maintain track of your sources with citations to avoid plagiarism. An annotated bibliography, in which you assemble complete citation data and prepare a paragraph of summary and commentary for each source, might be helpful. It allows you to review what you reviewed and saves you time later.
You can use a free citation generator to generate consistent and effective APA or MLA citations in a matter of minutes.
Identify your themes, gaps, and debates.
To begin arranging the argument and structure of your literature review, you must first comprehend the links and linkages between the sources you've studied. You can search for the following based on your readings and notes:
Trends and patterns (in philosophy, procedure, or outcome): do some approaches gain or lose popularity over time?
Themes: What questions or topics repeatedly appear throughout the literature?
Where do sources dispute on debates, disputes, and contradictions?
Are there any essential theories or research that have influenced the course of the field?
What are the gaps in the literature? Are there any flaws that must be addressed?
This stage will assist you in determining the framework of your literature review and demonstrating how your own study will add to current knowledge.
Outline your literature's structure
There are several methods for structuring the body of a literature review. Before you begin writing, you should have a general notion of your approach. You can mix several of these techniques depending on the duration of your literature study.
Chronological
Thematic
Methodological
Theoretical
Now, write your literature review.
Your literature review should have an introduction, a significant body, and a conclusion like every other academic paper. What you incorporate in each is determined by the purpose of your literature review.
Introduction
The emphasis and objective of the literature review should be clearly stated in the opening.
If you're writing the literature review as an element of your thesis or dissertation, restate your key topic or research question and provide a quick overview of the academic environment.
If you're writing a stand-alone paper, provide some context for the issue and its significance, define the extent of the literature you'll be reviewing (for example, the period of your sources), and express your objectives. What scientific knowledge will you get from the literature?
Body
Depending on how long your literature review is, you may wish to break it into subsections. Each subject, historical period, or analytical approach might have its subheading.
You can use the following tips while you write:
Synthesise and summarise present a summary of each source's important elements and merge them into a logical whole
Examine and interpret: Don't merely quote previous researchers; add your insights when feasible, emphasising the relevance of findings in connection to the larger body of literature.
Examine critically: Describe the advantages and disadvantages of your sources.
Write in well-structured paragraphs: To make links, analogies, and contrasts, employ transition words and subject sentences.
Conclusion
In conclusion, you should summarise and stress the significant results from the literature that you drew from.
When you've completed writing and rewriting your literature review, be sure to proofread and edit it before submitting your document properly.