Understanding the Symptoms of a Bad Flywheel
If you've ever been curious about what keeps your car's gears shifting smoothly, you might want to get familiar with a part called the flywheel. Importantly, if this part starts to fail, it's good to know the symptoms of a bad flywheel to prevent further damage to your car.
What is a Flywheel?
First off, let's talk about what a flywheel does. Imagine you're on a bicycle: when you pedal, you're like the engine, and the flywheel is like the part that keeps your wheels turning smoothly, even when you hit a bump. In a car, the flywheel helps to keep the engine running smoothly when you're changing gears and when you start the car.
Signs and Symptoms of a Failing Flywheel
Trouble Shifting Gears
If you're having a hard time changing gears, or if it feels really rough when you do, this might be a sign that the flywheel is having issues. You see, the flywheel needs to be in good shape to help switch gears without any hiccups.
Weird Noises
Another clue is strange noises coming from the car when you start it or change gears. It might be a sort of scraping, grinding, or chattering sound — like when you hear someone scratch a chalkboard.
Clutch Vibrations
Sometimes, if the flywheel is bad, your clutch might feel like it's vibrating or shaking. If you've ever felt your phone buzz in your pocket, it's that kind of feeling, but in the pedal under your foot.
A Burning Smell
Ever smelled something burning and thought, "Uh oh, what's that?" If you get a whiff of something like burning rubber or plastic when you're driving, it could be the flywheel telling you it's not feeling so great.
Engine Stalling
The flywheel helps your engine stay on, especially at a stoplight or in traffic. If your car keeps stalling or turning off when you're not moving, the flywheel might be the reason.
Read Also: Essential Guide to Long Distance Car Towing Services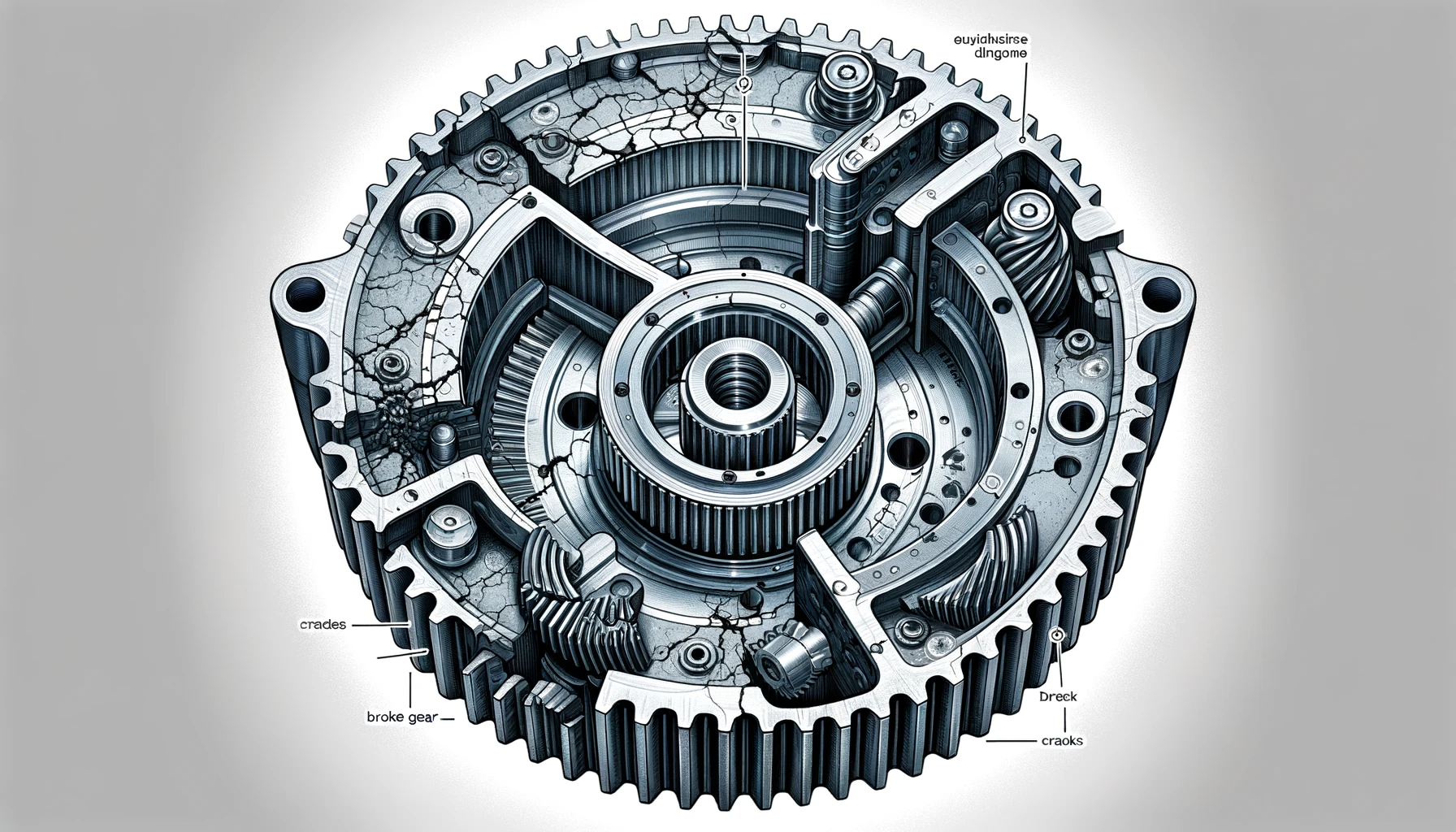 Why It's Important to Fix a Bad Flywheel?
Just like you wouldn't ride a bike with a wobbly wheel, you shouldn't drive a car with a bad flywheel. It can make for a bumpy ride and, worse, it can cause other parts of the car to break. Think of it like a domino effect; one piece falls, and the rest might come tumbling after.
How to Check for Flywheel Problems?
Now, checking for flywheel problems isn't as easy as looking under the hood. You'll probably need a mechanic to take a peek. They have the tools and know-how to see if the flywheel is the troublemaker.
Conclusion
So, now you know some of the signs to watch for if your flywheel is going bad. If you notice any of these symptoms, it's a good idea to talk to a mechanic. After all, keeping your car in tip-top shape means you'll have a smoother ride and fewer bumps along the road.
Remember, taking care of your car is a lot like taking care of your bike. You keep everything working right, and it takes care of you on your journeys. Keep an ear out for weird noises, a nose out for odd smells, and a foot out for how the pedals feel. Safe travels!