Is Snapchat Plus worth the extra change from your digital wallet? With Snapchat's launch of its premium subscription service, Snapchat Plus, users are left pondering whether the added features justify the price. Let's unwrap the details to decide if it's a must-have for your social media repertoire.
What is Snapchat Plus?
Snapchat Plus is a step up from the classic, free-to-use Snapchat. It's a subscription offering that promises exclusive features, prioritized support, and unique icons – but naturally, these perks come with a price tag. Therefore, before tapping the 'subscribe' button, let's evaluate what you're potentially signing up for.
Exclusive Features: Are They Game-Changers?
First off, Snapchat Plus introduces features like Ghost Trails, which allows you to see the locations of friends (with their permission) for the past 24 hours. Plus badges and custom app icons are also thrown into the mix, adding a touch of personalization. Yet, here's the crux – these features might be intriguing, but they're not transformative. They don't change the core experience of Snapchat; rather, they add a layer of flair.
Priority Support: A VIP Pass
Next up, Snapchat Plus users receive priority when it comes to customer support. This means if you run into issues, you're bumped up the queue. In a world where customer service can be as slow as a tortoise, getting speedy help is definitely a bonus. However, it's worth pondering how often you'll need this service. For the average user, customer support interactions are infrequent.
Price Point: Assessing the Cost
Discussing the worth of Snapchat Plus inevitably brings us to its cost. Priced at a few dollars a month, it's not the heftiest of subscriptions. Yet, for an app that's fundamentally free, any cost warrants a scrutinizing look to ensure value for money. So, analyze your social media usage – if Snapchat is your digital playground, then perhaps the price is justifiable.
Making the Decision: Your Usage Matters
Ultimately, the worth of Snapchat Plus depends largely on how you use Snapchat. If you're a power user, the extra features could enhance your social media experience. But for the casual user, the standard version of Snapchat might just be enough.
Remember, social media should be about connections and enjoyment. If a premium subscription adds to that enjoyment without breaking the bank, it could be worth it. However, if you're satisfied with what you have and find the additional features unnecessary, sticking with the classic Snapchat might be your best bet.
Read Also: Boost Your Instagram Presence with an SMM Panel
Evaluating the Premium Experience
Snapchat Plus doesn't reinvent the wheel; it adds decorative spokes. The exclusive features, like the ability to pin a friend as a #1 BFF or see who rewatched your story, cater to a niche – those deeply embedded in the Snapchat ecosystem. So, ask yourself: Do these features excite me? Will they genuinely enrich my daily snaps and interactions?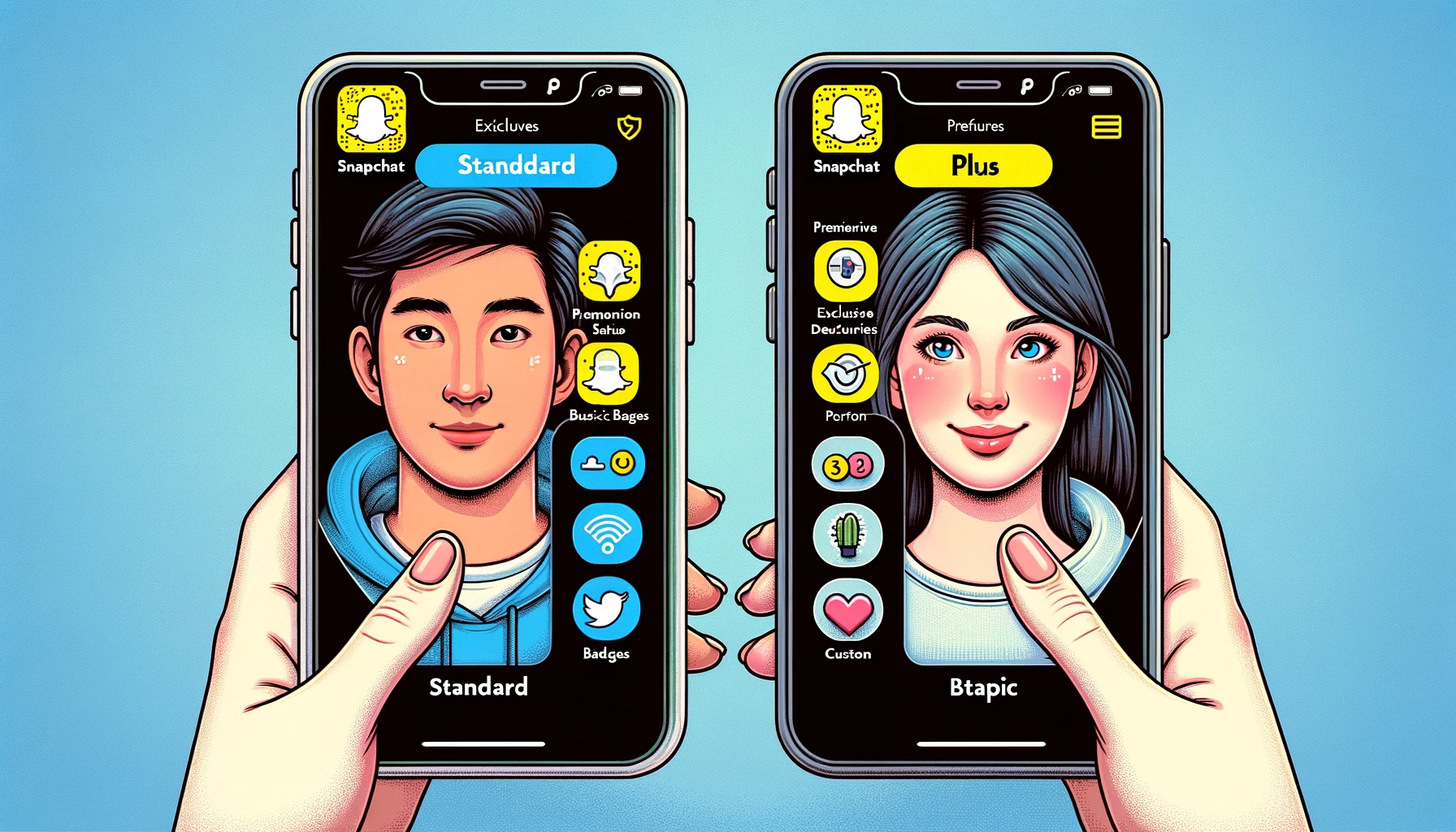 The Social Factor: FOMO or JOMO?
Snapchat Plus also plays subtly on the Fear of Missing Out (FOMO). As your friends start flaunting their new badges or custom icons, you might feel left out. But there's also the Joy of Missing Out (JOMO) – the peace that comes with not needing every new feature. Consider which camp you fall into. This self-awareness will guide your choice.
Long-Term Value: A Flash in the Pan?
Think about the long-term value of Snapchat Plus. Social media trends can be fleeting – today's must-have feature could be tomorrow's forgotten gimmick. It's essential to consider whether the benefits of Snapchat Plus will stand the test of time or if they're just a momentary sparkle.
The Free Alternatives
And let's not forget the alternatives. There are plenty of ways to enjoy Snapchat without Plus. The free version still allows for creative expression, connection, and fun – the pillars of Snapchat's popularity. If you're content with these, your decision might be straightforward.
The Verdict: Is Snapchat Plus for You?
In wrapping up, only you can determine if Snapchat Plus is worth the investment. If the exclusive features captivate you and you foresee them enhancing your Snapchat experience, then Plus might be a worthy addition. Conversely, if you see it as a non-essential luxury, your Snapchat journey remains complete without it.
It's akin to choosing toppings for your ice cream; the base flavor is delightful on its own, but the extras can either make it irresistible or unnecessarily complex. So, consider your preferences, weigh the pros and cons, and make the choice that suits your taste.
In essence, Snapchat Plus offers a little extra sparkle to your social media presence. Whether that sparkle is worth the cost is a question only you can answer, based on your usage, your budget, and your love for the platform's newest shiny features.
Snapchat Plus isn't a one-size-fits-all solution, but rather a personalized choice. So, take a moment, reflect on your Snapchat habits, and decide if it's time to plus-up your snapping game or keep it classically simple.